THE BOOK
---
THE PRINTS
Here are the scans of the original lithographs. They are each an edition of 6 prints.
Voici les images des lithographies, édition de 6 pour chaque épreuve.
If you would like one, please note the number in the caption and let me know by email at : contact@robmiles.fr
Si vous en voudriez une, notez le numéro dans la légende et prévenez-moi par email à : contact@robmiles.fr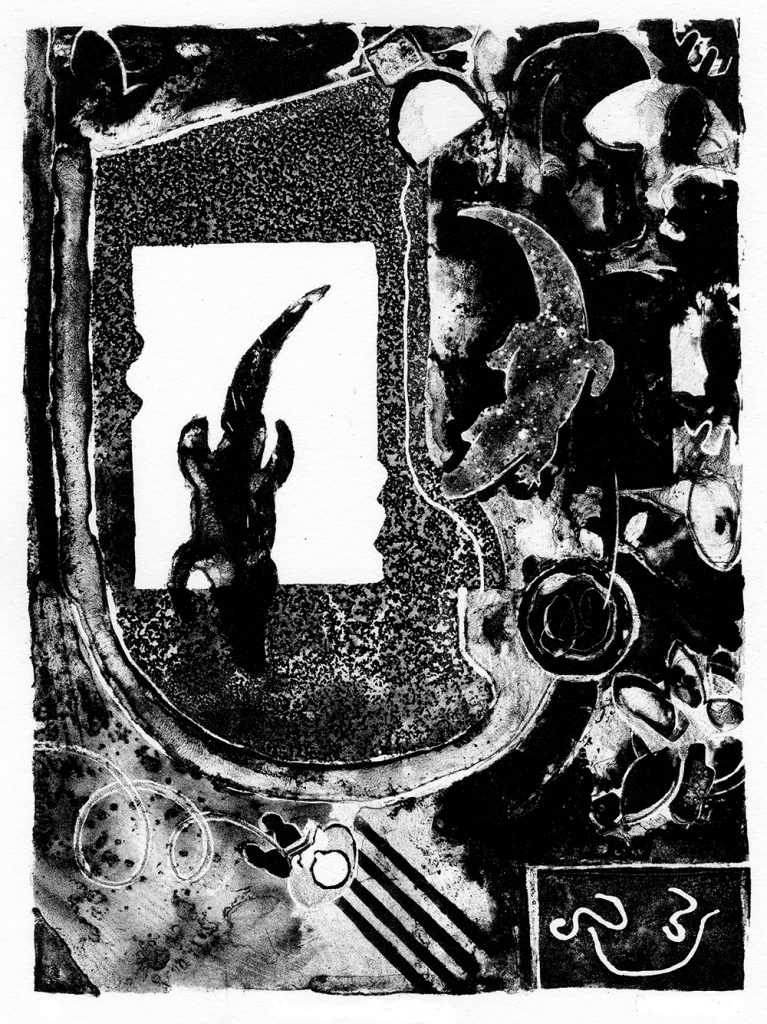 ---
THE LETTERS
Here is a selection of three of the letters (there are 24 in total)
Voici une sélection des lettres. Il y en a au total 24 (toutes en anglais … Oui, je serai ravi de les faire traduire en français si possible … merci de me contacter si vous avez des idées!)
---
THE PROJECT IN PROGRESS
Some photos of the project as it was happening. I only have a couple of photos of the crocodile and her home from my very first visit, as from then on I only did drawing and writing while I was there.
Quelques images du projet en cours. Je n'ai pas beaucoup de photos du crocodile et sa maison, car après ma première visite je n'ai réalisé que l'écriture et les dessins.
---
THE BOXSET!
The entire series of lithographs plus the complete set of letters, all together in a splendid bespoke box, made by Alice Gauthier, complete with teeth ! (NB this box has been sold. There is the possibility to produce one more. Please contact me for more information.)
---
Dear Crocodile : Who, What, Where, Why, When, How?
–
CHER CROCODILE : qui, quoi, où, pourquoi, quand et comment ?